Very light strength - 2-6 kg (5-15 lb)
Regular price
Sale price
11.99 EUR
Unit price
per
Sale
Sold out
In stock - with you in 7 business days

Free shipping over 60 EUR within the EU

Free returns within 14 days

Pay in 14 days with Klarna
Our resistance band exercises are tailored for use with the Freeletics app. 

You'll find all resistance band exercises in the Explore tab. We're working on adding these exercises to your Coach-assigned workouts soon.

Built from high-quality natural latex that is tear-resistant, our resistance bands are ready to take on any of the rigors of training that you can throw at it.

Easily packed into any gym bag, they will become an essential tool in your Free Athlete arsenal.

Highly versatile, our resistance bands can be used for warmups, cooldowns, and mobility training. 

Additionally, they offer a great complement if you're looking to add resistance to bodyweight exercises such as Squats and Pushups. 
E-book
: "
Training with light resistance band - Fundamentals
" will be sent to you as a PDF via email immediately after you check out. This ebook is provided in the following languages: English, German, French, Spanish, Portuguese, and Italian.
Details

Our light resistance bands allow you to utilize the Freeletics app to its fullest. With exercises targeting different muscles available in the Freeletics app, bands present a unique way of training by offering an adjustable resistance in all directions. Made out of natural latex and highly resistant, they will become your new Essential tools in your Free Athlete arsenal.
Material

Our resistance bands are made from natural materials which can degrade over time. Please inspect the band prior to each use to ensure it is in operational condition.

100% natural latex (REACH compliant)

Cleaning suggestions: Simply apply a hygienic wipe to clean your resistance bands.
Care Guide

Important usage note: If you attach the band to an object, please ensure that the object is stable enough to withstand the pulling force. Do not attach to table legs or other similar objects.

Do not load the resistance band with your full body weight by hanging, standing, or lying on it. Our resistance bands are only designed to support your body weight during exercises movements, such as Pullups, Pistol Squats, etc.

Store your resistance bands away from direct sunlight and moisture.
View full details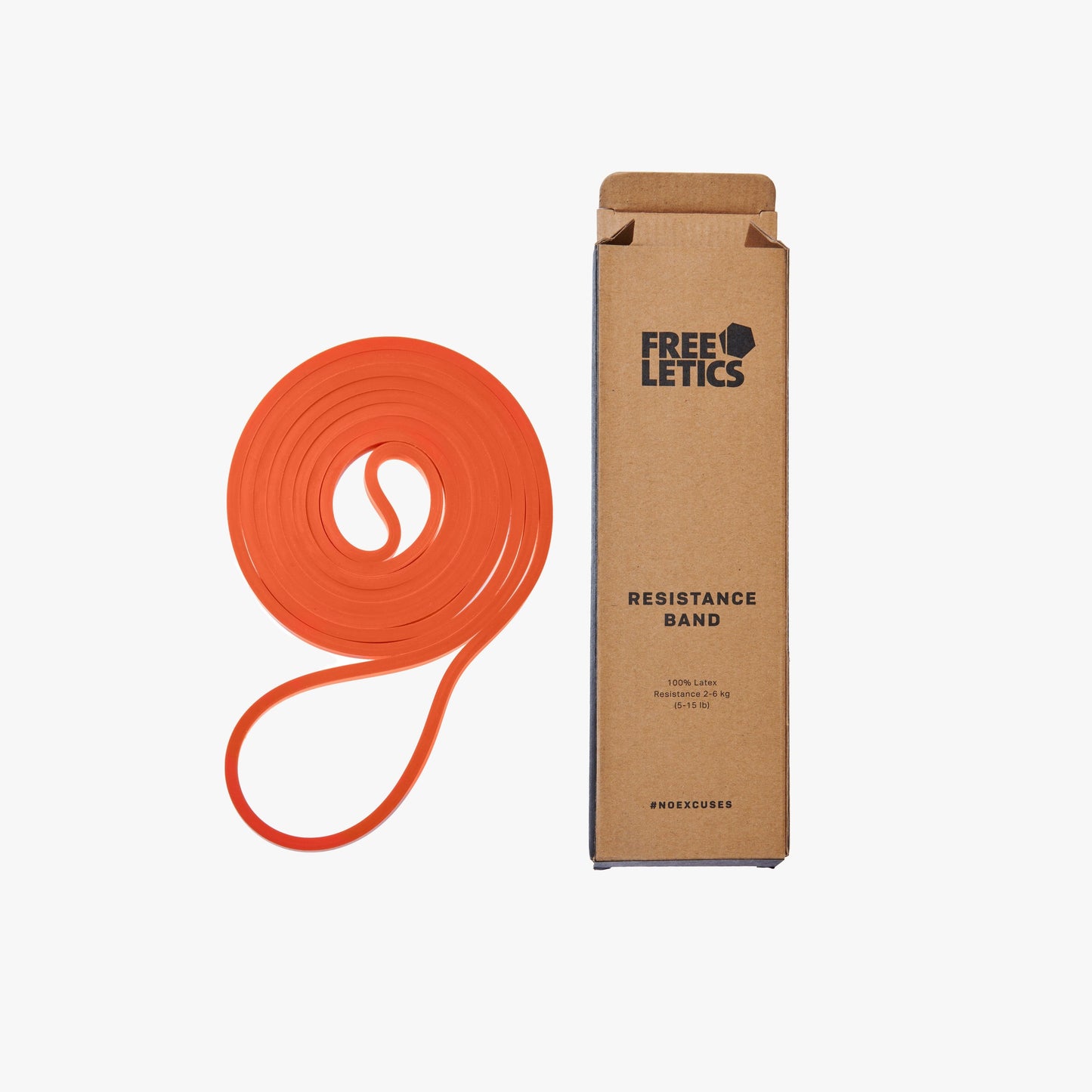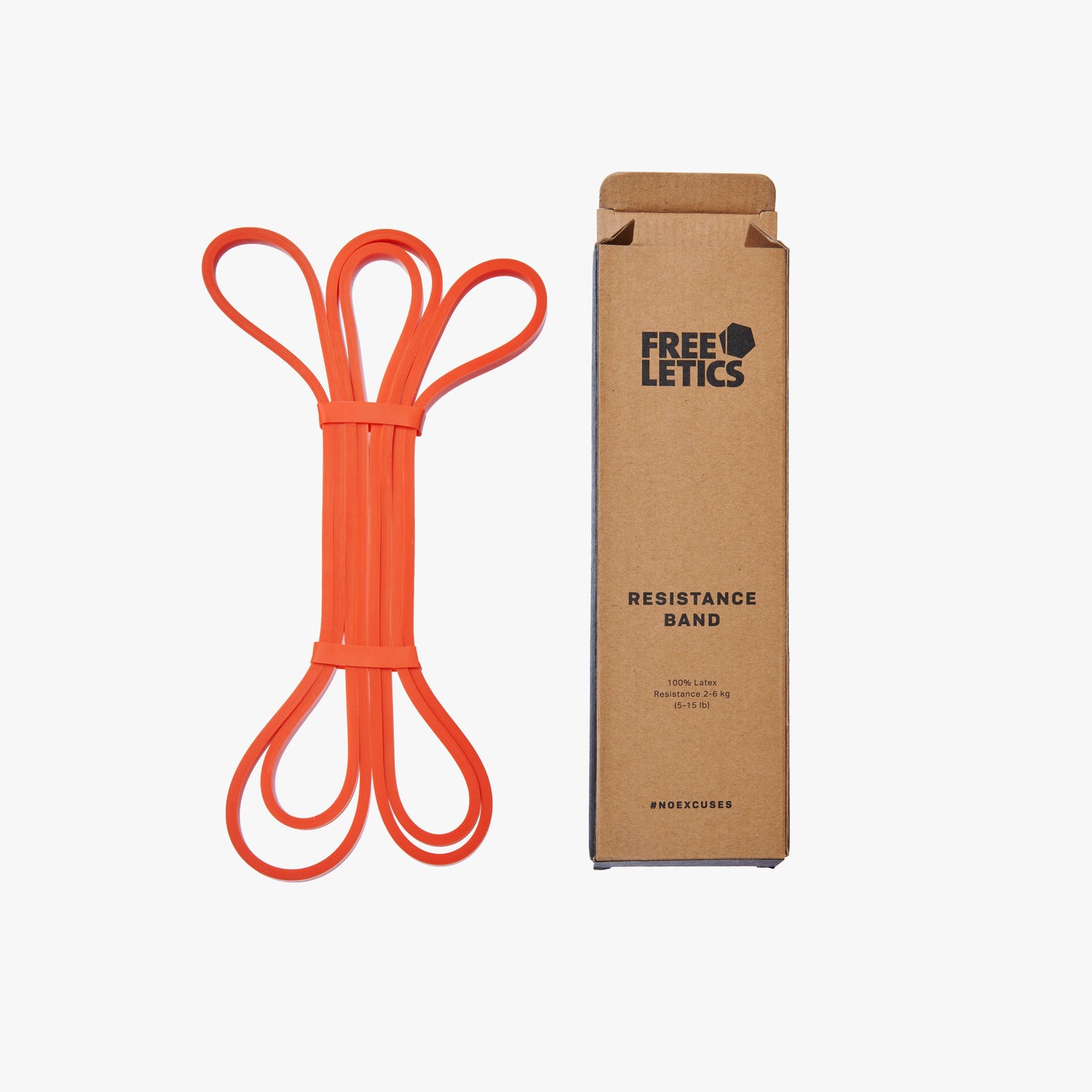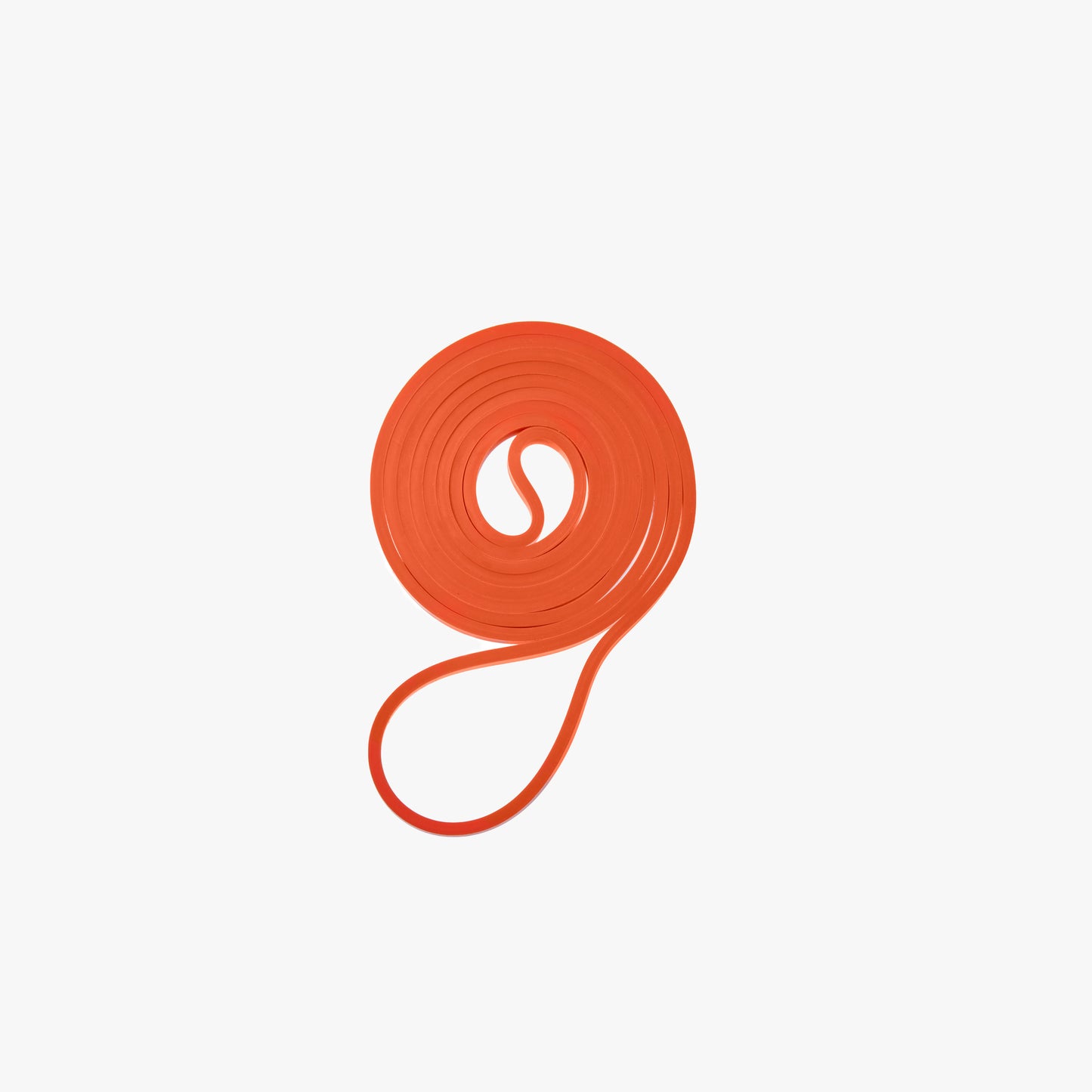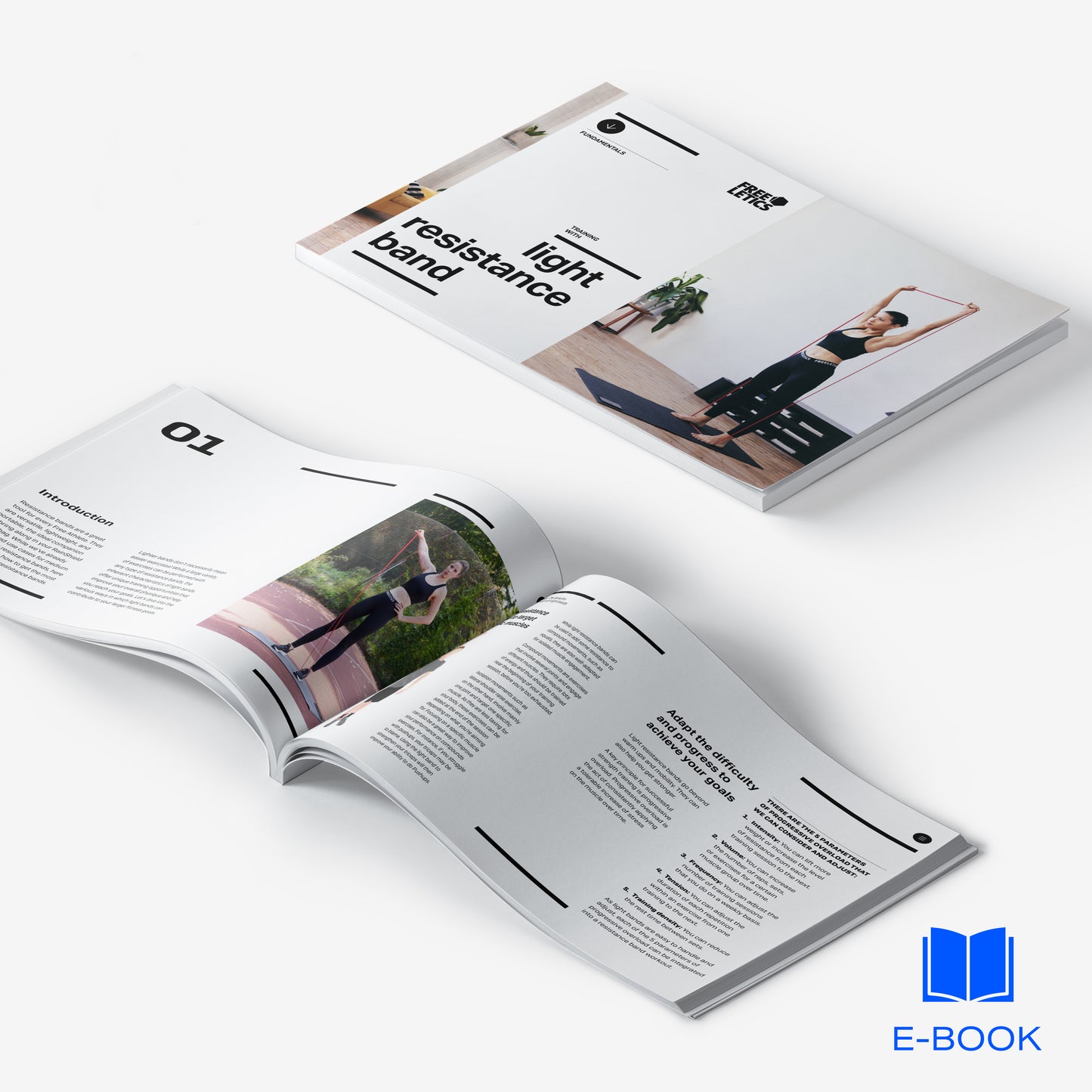 Fantastic!
I ordered the red and orange band to do some mobility training together with the handles. First of all, Freeletics are one of the few delivering within a few days - all other suppliers needed weeks/months - the order arrived within 3 days and the e-book is well made and super helpful to get started! Second, the packaging was really cool. Most importantly, the bands are of very high quality and after using them now for about a month, still very happy with them and considering buying their other resistance bands for strength training! Highly recommended!