STÆDIUM: From beginner to pro, adjust the weight as you go
Regular price
799.98 EUR
Sale price
499.99 EUR
Unit price
per
Sale
Sold out
Out of stock

Free shipping over 60 EUR within the EU

Free returns within 14 days

Pay 44 EUR EUR/month for 12 months with Klarna
Who says dumbbells can't be… smart? Our premium, performance-coated cast-iron adjustable dumbbells have six weight settings so you can increase or decrease weights and lock them with a simple twist of your wrist while keeping your workout area uncluttered.
Save on space, not quality.  
6-in-1 weight settings from 4-24 kg that smoothly switch in seconds via a click & lock selector dial

Powder-coated cast iron plates with over-molded rubber handle for extra grip, comfort, durability, and cleanability

Aerospace-grade cast aluminum dovetail joints and glass fiber-reinforced plastics for extra strength and longer life span

Ultra-compact size (350 x 178 mm) ideal for use and storage in smaller office, home, hotel, or apartment spaces
Details

The ultimate adjustable dumbbells designed to revolutionise your fitness routine. With these remarkable fitness companions, you'll never be limited by your equipment again.

STÆDIUM dumbbells are meticulously engineered to provide a seamless transition between different weight levels, allowing you to effortlessly customise your workouts according to your strength and progression goals. With a simple twist and lock mechanism, you can swiftly adjust the weight to challenge yourself at every step of your fitness journey.

Crafted with durability and ergonomics in mind, Our dumbbells offer a compact and space-saving design without compromising on performance. The high-quality materials ensure a sturdy and reliable grip, enhancing your safety and stability during even the most intense training sessions.

No more cluttered workout spaces or the need for multiple sets of dumbbells. STÆDIUM weights eliminate the hassle of switching between weights and provide a seamless experience that saves you time and effort. Whether you're a beginner looking to kickstart your fitness journey or an experienced athlete seeking to push your boundaries, these are the perfect solution.

From toning and sculpting to building strength and increasing endurance, STÆDIUM DBs empower you to target every muscle group with precision and efficiency. With their versatile nature, these adjustable dumbbells cater to your evolving fitness needs, making them an essential tool for any home gym or professional training facility.

Don't settle for ordinary. Upgrade your workout routine and unlock your full potential with STÆDIUM dumbbells. Elevate your training experience and embrace a new level of fitness mastery.
Material

- Fiberglass reinforced plastic
- Virgin rubber
- Cast Iron
View full details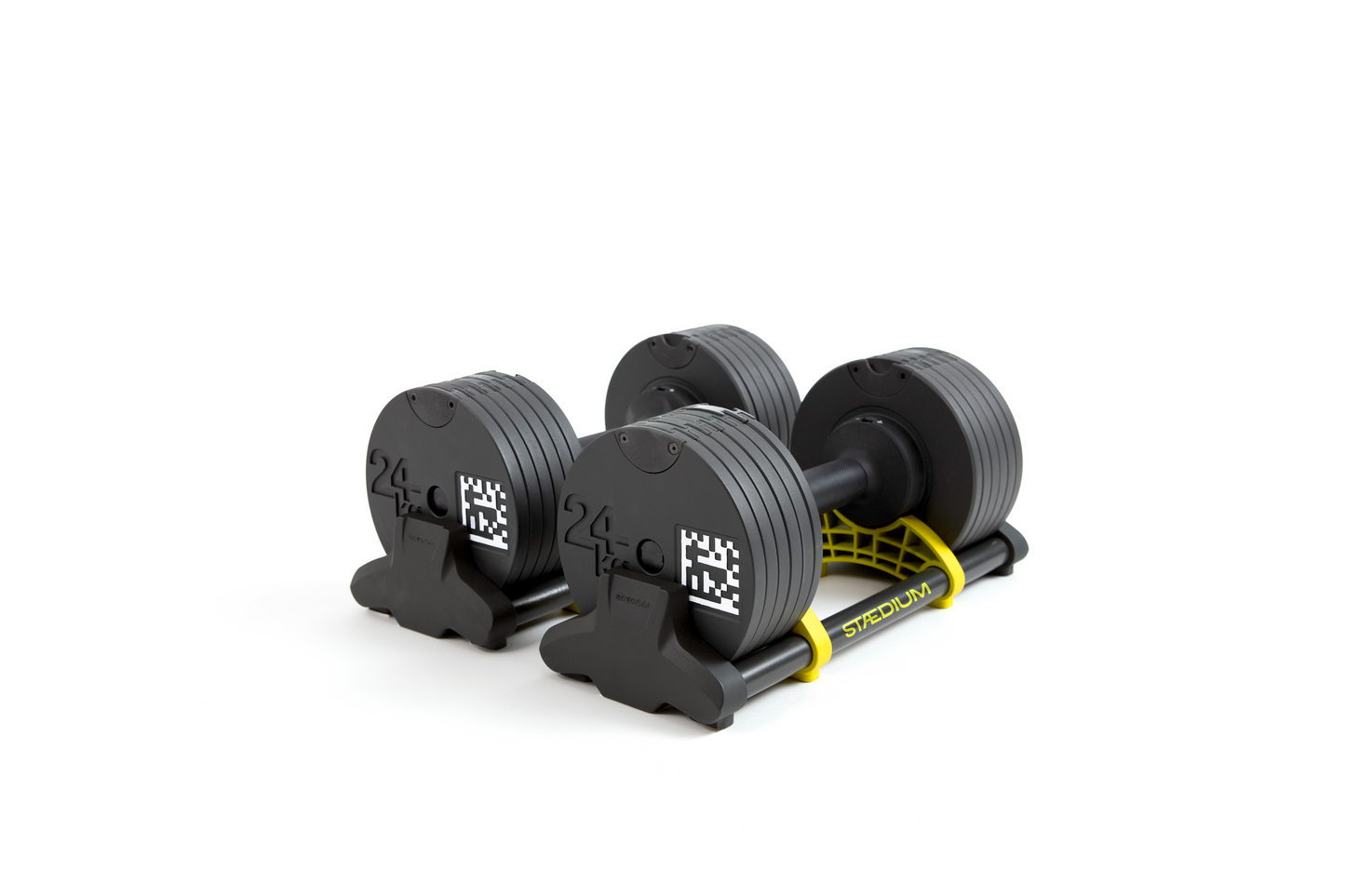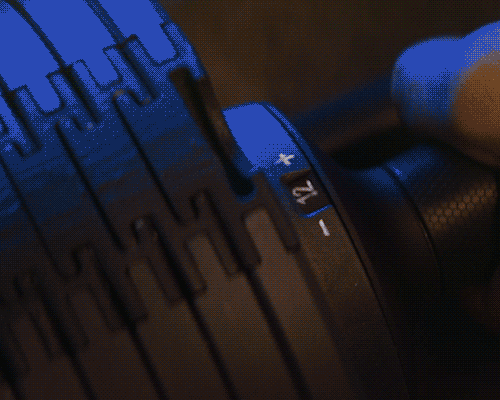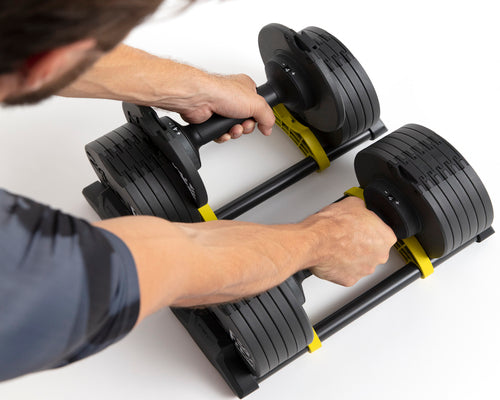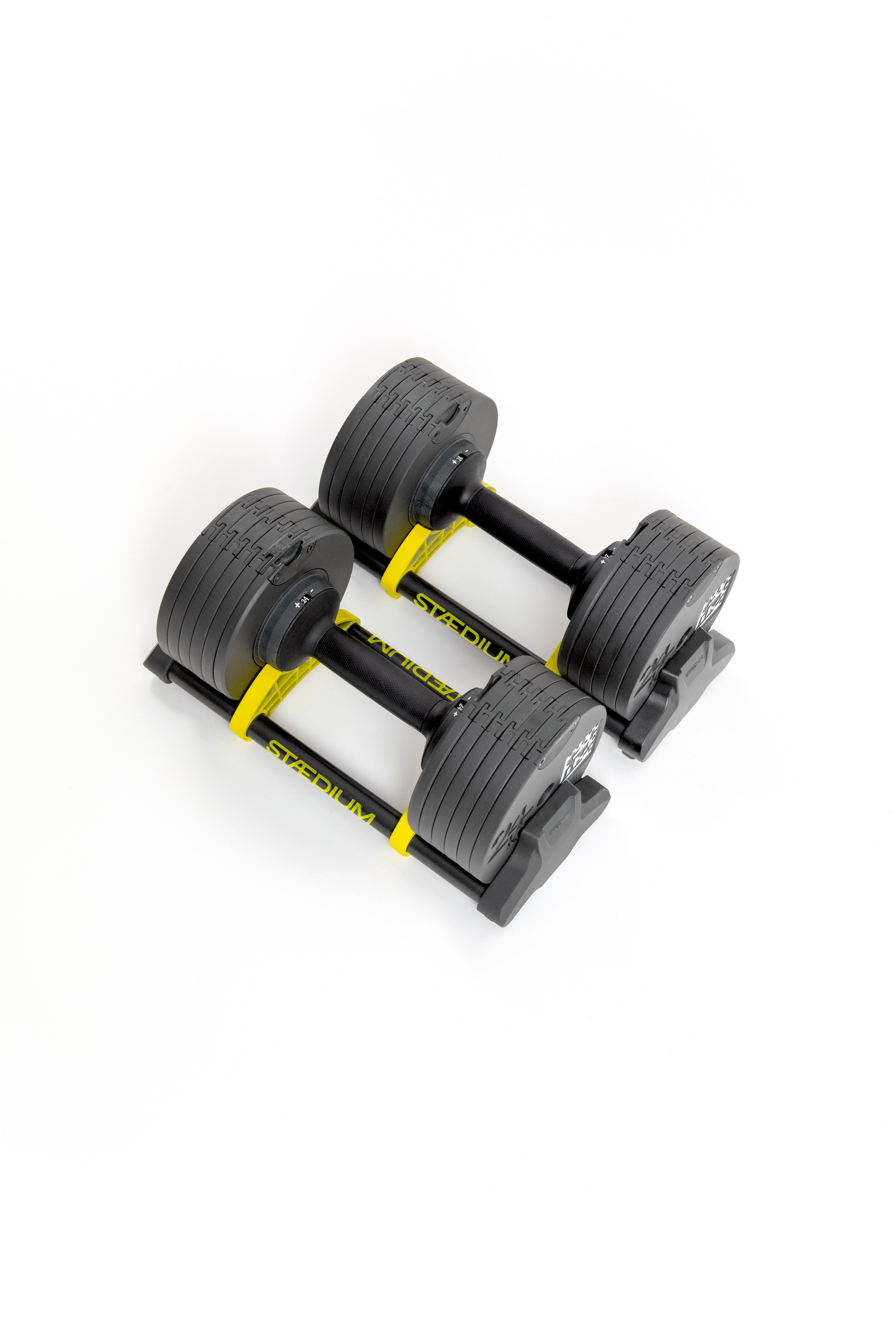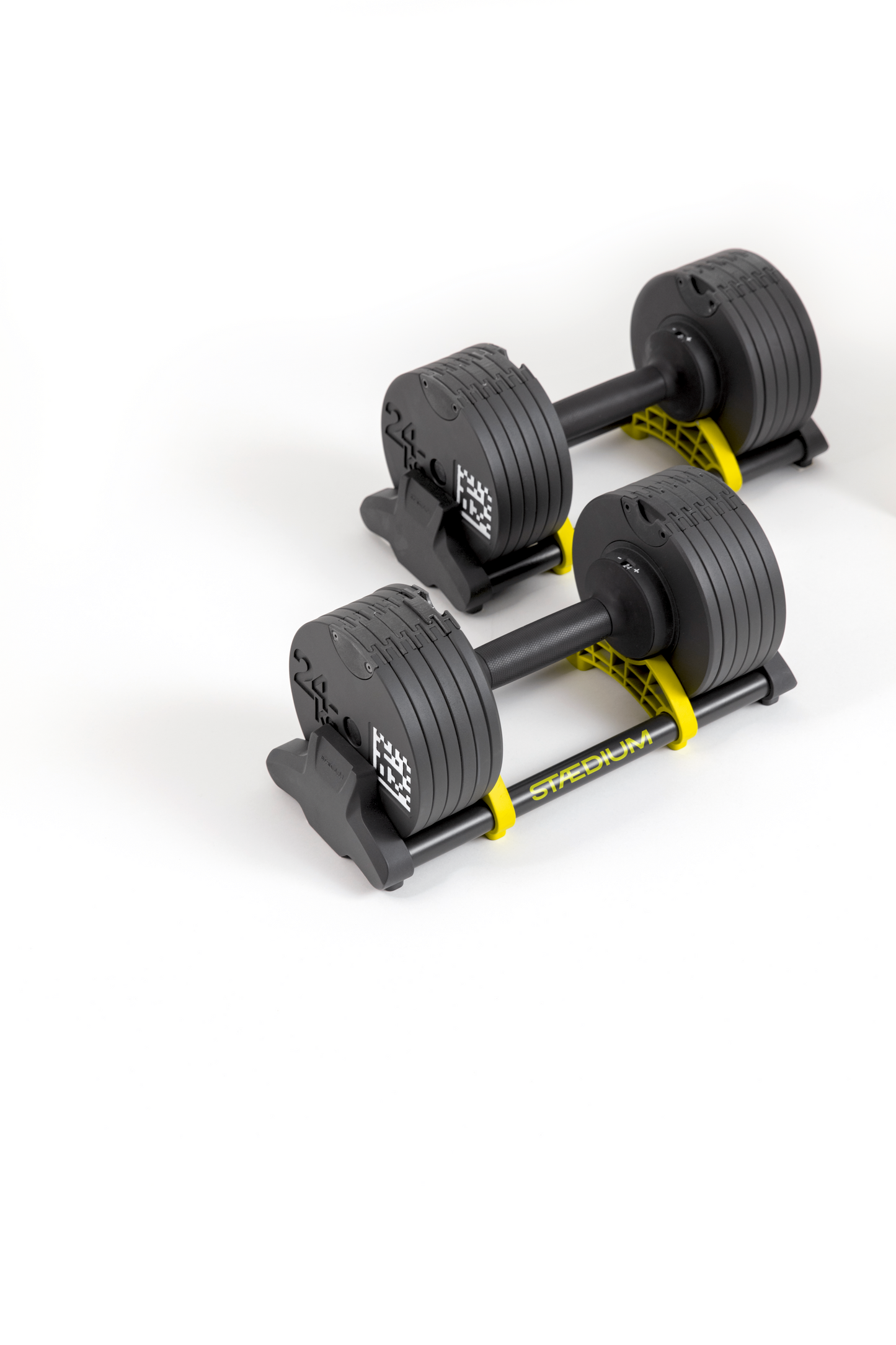 Love them
After many years I decided to buy this equipment; Stadium dumbbells are simply perfect: very fast change, useful both for strength and performance workouts. I love "snatch" with these dumbbells.